PRESS RELEASE
Phono Solar Bring Star Series Modules to Intersolar South America 2019
2019-08-30
On August 27, 2019, Intersolar South America 2019 opened at the North International Exhibition Center in Sao Paulo, Brazil, and Phono Solar appeared at the exhibition.
At the show, Phono Solar attracted the attention of many visitors with its global brand influence. At the same time, the four innovative and high-efficiency module products attracted many professional visitors to consult on the day of launch.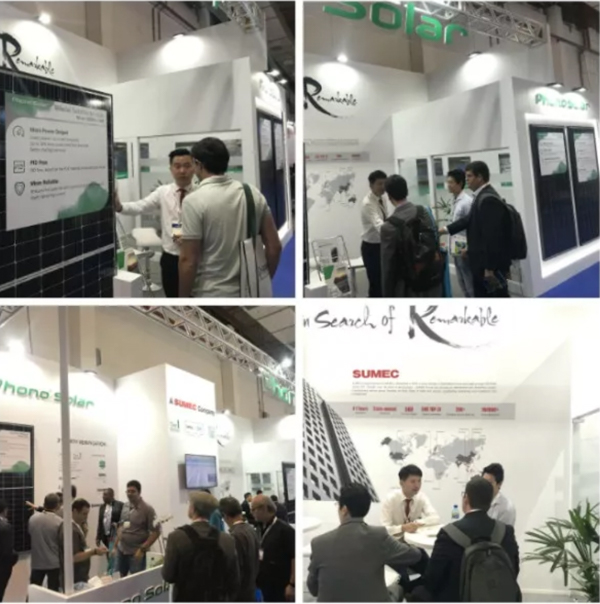 Brazil has abundant solar light resources and has become one of the most promising solar photovoltaic markets in Latin America. The market has experienced rapid growth since 2017, and by the end of 2017, the cumulative installed capacity of photovoltaics has exceeded the 1GW milestone. The market is expected to maintain a stable installed capacity in the short run and the new installed capacity in 2019 and 2020 will reach 1.2GW and 1.9GW (BNEF forecast). Phono Solar has already deployed the South American market, and has conquered South American customers who have high requirements for cost performance and stability with high-quality module products.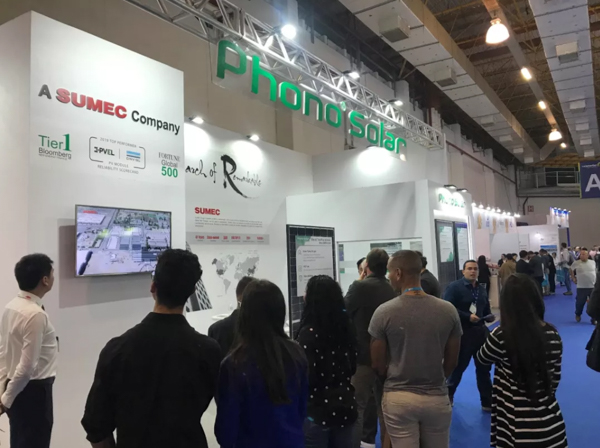 The four sample products of this exhibition are monocrystalline half-cell large wafer, bifacial half-cell monocrystalline module, conventional high-efficiency polycrystalline module, and monocrystalline PERC 72-piece module. Among them, the "385+115" tile bifacial monocrystalline half-cell module (Bifacial TwinPlus Module) has more stable output power and more efficient power generation benefits than conventional modules. The ultra-high efficiency makes this module more suitable for customers with small roof area and high-power requirements. At the same time, the bifacial solar module also has the advantages of glass structure, anti-resistance, corrosion resistance, almost zero water permeability, anti-PID and high fire rating etc. This module is widely used in high temperature, high humidity, desert, seaside and other application environments.
The head of Phono Solar's overseas business development department said: "South America is an important market for us, it not only has a climate conducive to solar power generation, but also has high growth potential. China and Brazil are both BRICS countries, as China's centralized enterprises, Phono Solar has a brand advantage in the South American market. With our high-performance solar modules, Phono Solar will continue to strengthen its brand awareness throughout this area, creating a highly efficient, reliable, stable and durable module product for its customers.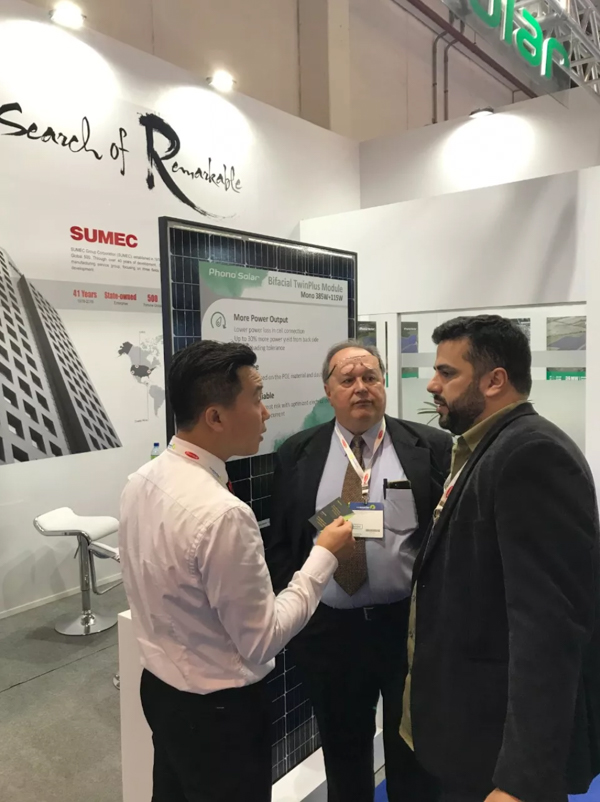 Previous
Next